Manufacturing Concerns Proven Manufacturing Solutions.
Here are some common pain points that have been relieved by CREDO SOFTWARE:
How can required training be streamlined to allow easy entry and reporting?
Organized Training Matrix for Training Records provides triangulated solutions:
Organizes work instructions per production area and related operators;
Creates paperless rosters (if available our system uses & badge scans to record attendance);
Combines Production areas and training together to form a matrix of how equipped and ready operators are for a particular production area.
What help is available for Quality Improvements? A customer wants to review who was working when a specific part was produced and if the operator was correctly up to date on training for the production line.
Production Validations equips management with an easy search of historical training per production line and the operator.
Packaging Validations allow packagers to scan production orders and serial numbers for matches. Compare weights for appropriate packaging.
Visualizations shows a part or an order to get a visual representation of the part or order.
Quality Questionnaires display questions specific to a part and requests needed responses from operators and then records which operators completed all requests and provided comments.

This is useful in a post manufacturing audit.
Customer Claims tracking,

provides needed workflows to quantify and report claim information.
What help is available for ERP integrations? ERP automated tasks can dramatically improve transparency and have fast ROIs for operators and management alike.
Plant Floor confirmations allows operators to stay at their stations removing the need to pause or delay to update ERP.
Are production goals being met?
Orders are manually slotted in buckets on the production floor with no clear way to communicate back in forth between operators, schedulers, and management.
Digital Display Boards provide management with real time work order progresses and can be tailored to best meet the needs of the audience. Halt / Rush / Re Sort / Comment
Summary Boards set auto routines to gather real time order data; show orders by area and status; provide helpful distinction through color-coding; allow important immediate On Floor viewing to drive production; and allow custom client specific status beyond company tracked ERP.
Performance Boards and Cockpit Charts show up to the minute progress; allow management to visualize and reach target goals; and encourage positive operator outcomes on the floor.
How can management identify between operator and procedural issues.
How well are operators able to follow Procedures and Communicating Issues as they arise?
Component Picking Validation (Count Tool) displays each component to verify the right part and quantity for a particular order.
Statistical Process Control(SPC) tracks sample data; maintenance requests; and automates and tracks processes, texts from the floor, and provides a simple request form for help.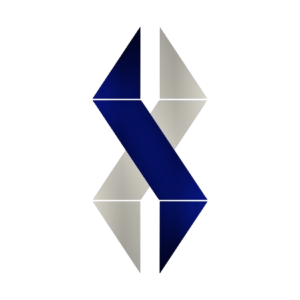 How can we help you integrate between systems or address manufacturing pain points? Let's talk.